The abstracts for the upcoming Eurovalve congress are now available for review, offering valuable insights into the cutting-edge research and development.
We thank every participant who submitted their researches!
DISCOVER THE 2023 EPOSTERS
Multiple valve disease and staged interventional management: a high-risk patient with a bioprosthetic aortic valve dysfunction and mitral regurgitation.
Vlatka Reskovic Luksic
Sandra Jaksic Jurinjak, Josko Bulum, Martina Lovric Bencic, Blanka Glavas Konja, Marija Brestovac, Zvonimir Ostojic, Ivica Safradin, Kristina Krzelj, Karlo Gjuras, Hrvoje Gasparovic, Jadranka Separovic Hanzevacki
Acute heart failure is an independent risk factor for advanced frailty and poor outcome in elderly patients with severe aortic stenosis, treated by pre-TAVR multidimensional assessment and tailored therapy.
Annamaria Mazzone
Augusto Esposito, Ilenia Foffa, Luca Bastiani, Serena Del Turco, Cecilia Vecoli, Sergio Berti
The positive impact of early frailty levels on outcomes of Transcatheter Aortic Valve Replacement.
Data from a multidisciplinary pathway according frailty-based management of aortic stenosis in elderly.
Annamaria Mazzone
Serena Del Turco, Giuseppe Trianni, Paola Quadrelli, Marco Marotta, Luca Bastiani, Tommaso Gasbarri, Andreina D'Agostino, Massimiliano Mariani, Giuseppina Basta, Ilenia Foffa, Silverio Sbrana, Marcello Ravani, Marco Solinas, Sergio Berti

Predictors of Heart Failure Hospitalization After Mitral Valve Transcatheter Edge-To-Edge Repair (M-TEER).
S. Jiménez-Loeches
T. Nogales Romo, C. De Cortina Camarero, E. Gómez Mariscal, L. Mora Yagúe, D. Vaqueriza Cubillo, M. Sarrión Catalá, S. Briongos Figuero, A. Estevez Paniagua, P. Martínez Losas, M. Domínguez Muñoa, V. Suberviola Sánchez-Caballero, ML. Giganto Arroyo, S. Mayordomo Gómez, J. Elízaga Corrales, R. Muñoz-Aguilera

Right Ventricular to Pulmonary Circulation Uncoupling is Associated with
Impaired Left Ventricular and Left Atrial Strain in Patients with Degenerative Mitral Regurgitation.
M. Barki
G. Ingallina, G. Paci, D. Margonato, S. Stella, F. Biondi, F. Ancona, M. Morosato, D. Fanti, A. Castiglioni, M. De Bonis, F. Maisano, M. Slavich, E. Agricola
Global Longitudinal Strain as a Determinant of Left Atrial Reservoir Strain in Primary Mitral Regurgitation.
M. Barki
G. Ingallina, G. Paci, D. Margonato, S. Stella, F. Biondi, F. Ancona, M. Morosato, D. Fanti, A. Castiglioni, M. De Bonis, F. Maisano, M. Slavich, E. Agricola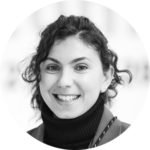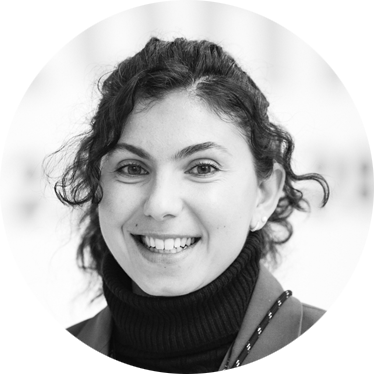 Virginie JABES
Project manager
Mob: +33(0) 6 23 94 82 47
Tél: +33(0) 4 91 57 19 64
Vjabes@divine-id.com